aluminium alloy ingot LM-6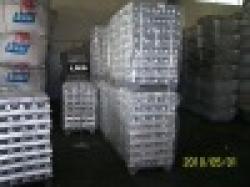 Grade: LM- 6 Alloy Or Not: Is Alloy Secondary Or Not: Is Secondary
Chemical Composition: AS PER BS 1490 Weight: 7 KG Place of Origin: United Arab Emirates
Brand Name: EMIRATES
WE ARE THE MANUFACTURER OF ALUMINIUM ALLOY INGOTS IN MIDDLE EAST SHARJAH, UAE
WE ARE THE MANUFACTURER OF ALUMINIUM ALLOY INGOTS IN MIDDLE EAST SHRJAH, UAE. WE PRODUCE WROGHT AND CAST ALLOYS AS PER INTERNATIONAL STANDARDS. WROGHT ALLOYS 3004, 3105 AND CAST ALLOYS ADC- 12, LM- 6 ETC RGDSSHAIK. RAFI+97155- 6446192 Tags:
aluminium alloy ingot LM-6
Views: 823 Added: 09.01.2009 Updated: 09.01.2009
---
Country: United Arab Emirates
City: sharjah
Zip: 23235
Company Name:
Address:
Contact person:
Phone:
Phone2:
Fax:
E-mail:
Please,
login
or get
registered
to contact
the Author via email or personal message!
Related to aluminium alloy ingot LM-6