We found 3 matching listings.
You're watching 1 of 3 Save search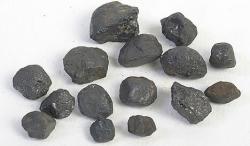 We have for sale Tantalum ore or Tantalum pentoxide (COLTAN), minimum 30 % of Ta205, normal range 32% - 34 % of tantalum..

Sell Copper / Nickel Ingots 78% Cu-20% Ni
We can offer 180MT of copper / nickel ingots for i mm ediate shipment. Price will be based on LME quot We can offer 18..

Place of Origin: Mongolia Brand Name: MN Chemical Composition: Fe Moisture Lever: 61up Shape: Mine Concentrate Or Not: I..