Buy Chrome Ore & concentrates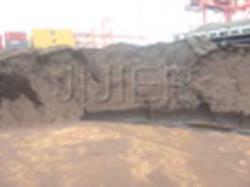 We are dedicated distributor of imported chrome ore & concentrates and low & Micro-carbon ferrochromium in China.
The major products are low & Micro- carbon ferrochromium. There are more than 200 employees, more than 100 employees are professional in ferroalloys industry with 20 years working experience or more. There are 16 employees gained the middle title.
The total capacity of our output is 36,000mts per year.
So, we need Metallurgical grade chrome ore & concentrates: Metallurgical grades are mainly used as a base material for Ferro-Chrome production.
Physical composition
Moisture ≤ 10 Size ≤300mm Impurities : None
Also we need Refractory grade chrome ore & concentrates: Refractory grades are mainly used in chrome-magnesia or magnesia-chrome bricks.
So we purchase some kinds of chrome ore & concentrates with different grades such as South African chrome concentrate grade 42-44%,Turkish chrome concentrate grade 46-48%, Indian chrome concentrate grade 50-52%, Pakistani chrome ore grade 32-34%, Omani chrome ore grade 36-38%, Iranian and Turkish chrome ore grade 42-44% .
If you can supply what I mentioned above, don*t hesitate to contact me.
Tags:
Buy Chrome Ore & concentrates
Views: 3216 Added: 09-09-2009 Updated: 22-02-2010
---
Country: China
City: Shanghai
Company:
Address:
Contact person:
Phone:
Fax:
Mobile:
Please,
login
or get
registered
to contact
the Author via email or personal message!
Related to Buy Chrome Ore & concentrates