Copper scrap on CIF terms needed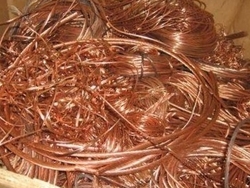 Our company is looking for copper scrap.
The following are our needs:
1. Product Type:
Copper Scrap (99.7%): 15,000 tons per month.
Copper Cathode (99.97%): 10,000 tons per month.
2. Arrived at the destination: China.
3. Production restrictions: Safe countries other than China, the United States, and Vietnam.
4. Terms of Trade: CIF.
5. Payment Method: Irrevocable Letter of Credit (L\C).
Because we have a large number of purchases, we use L/C transactions to reduce the risk of transactions.
We are the ultimate buyer (not the agent). We directly open the L/C to the seller!
We hope that the monthly supply of suppliers will reach 3,000-5,000 tons/month
If your company has more than one product, please tell me the unit price and monthly supply quantity (supply time is more than six)
Tags:
Copper scrap on CIF terms needed
Views: 23 Added: 13-05-2018 Updated: 13-05-2018
---
Country: Taiwan, Province of China
City: Tainan
Company:
Address:
Contact person:
Phone:
Fax:
Mobile:
Please,
login
or get
registered
to contact
the Author via email or personal message!
Related to Copper scrap on CIF terms needed