Foundry pig iron, pig iron scrap & cast iron scrap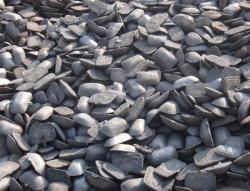 Dear Sir/Madam,This is SwedishCircle from SE.
I'm looking for products with the following specifications:
1. Foundry grade pig iron2. Foundry pig iron scrap or foundry cast iron skull.3. Cast iron scrap
Cast iron skull +90 fe for foundry.
Please send detail  chemical composition along with pics.

We are one of the leading scrap metal processors and exporters. Our success is based on a highly professional, innovative and customer-focused approach. We are totally committed to meeting the individual metal recycling requirements of international customers in terms of both quality and price - and employ the very latest technology to do so.
Tags:
Foundry pig iron, pig iron scrap & cast iron scrap
Views: 971 Added: 08-09-2015 Updated: 08-09-2015
---
Country: Sweden
City: Huddinge, Stockholm
Zip: 141 40
Company:
Address:
Contact person:
Phone:
Fax:
Mobile:
Please,
login
or get
registered
to contact
the Author via email or personal message!
Related to Foundry pig iron, pig iron scrap & cast iron scrap