We found 2 matching listings.
You're watching 1 of 2 Save search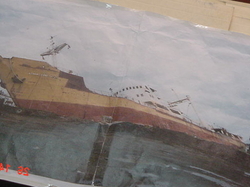 1.00
I have two offers: HMS and a scrap ship. 1) 2000 MT, 7 philippine peso/per kilo. Cash Paymeny. (for Philippines based oN..

Rail scrab 30.000 t R50-R65 /x 12. Contract
1.00
We issue this SOFT CORPORATE OFFER withgiven terms and conditions and confirm our readiness to execute a FullCorporate O..