Iron Scrap For Sale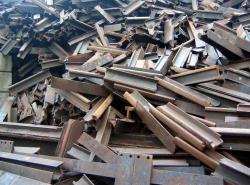 We have large quantity of scrap Iron ready for export (80-20) ISRI 200 206: STEEL SCRAP DEFINED AS HMS 1/2 IN AN 80/20 MIX UNDER ISRI CODES 200 THROUGH 206. NON-METAL IMPURITES TOTAL 1% (1 PERCENT) OR LESS- NO RADIATION, ARMS, AMMUNITION, BOMBS, SHELLS, MINES, CARTRIDGES, SEALED GAS CYLINDERS. HIGH CARBON STEEL IS NOT INCLUDED IN THIS SCRAP. Packing: BULK (Strapped) Product.
Tags:
Iron Scrap For Sale
Views: 5168 Added: 13-11-2010 Updated: 13-11-2010
---
Country: Cameroon
City: Bamenda
Zip: 00237
Company:
Address:
Contact person:
Phone:
Fax:
Mobile:
Please,
login
or get
registered
to contact
the Author via email or personal message!
Related to Iron Scrap For Sale