Home
>
Japanese exports of cold rolled sheets are set at USD 700 FOB in Asian region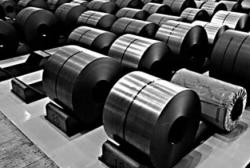 Prices for cold rolled (CR) sheets are the subject of a dynamic discussion between Japan*s integrated steelmakers and Asian exporters now. For the moment, for January and February shipments was established a target price level of 700 USD per tonne FOB to Asian directions, predominately to China, however, prices for March are still under consideration.
These prices are in subjection to those, set by China*s major integrated steelmakers in domestic market of CR sheets for February shipments. It is likelihood that for March shipments Japanese steelmakers will be given prices about USD 750 per tonne FOB, and in Asian directions for April-June prices will grow to USD 800 per tonne.
Having studied China's home market of cold rolled sheets for January, some separate increases were distinguished, namely: products of company Baosteel Co were having cost of CNY 550 per tonne, Wuhan Iron & Steel Group Corporation - CNY 400 per tonne and CNY 600 to 650 per tonne for ones from Anshan Iron & Steel Group Corporation.

South Korea*s Pohang Iron and Steel company (POSCO) found itself in quite a different situation. Yet there is no clear information, at which stage negotiations are. Now POSCO is under somewhat restricted position because it possesses only small-scale reserve for export. There is even an assumption that own POSCO*s overseas subsidiaries going to occur in unsatisfactory state in regard to CR sheet supplies from the associated company.
Thereby, the fact that demand conditions for CR sheets are absolutely complicated in Asian region is incontestable. In order to achieve a target price of USD 700 per tonne FOB, Japan*s integrated steelmakers have initiated a growth of prices for hot rolled (HR) coil exports. And this price is going to amount to USD 600. Nevertheless, export sales are in constricted position due to the shortening of reserves. They are ready to solve this problem by means of customers selection for March shipments and prices correction depending on internal prices for CR sheets in Baosteel Co in February.
On the basis of above stated, experts have concluded that for March shipment Japanese steelmakers will have prices exactly of USD 750 per tonne FOB (taking into account Baosteel conditions in February) and a growth to USD 800 per tonne FOB for April to June shipments (with the possibility to set higher prices for HR sheet exports).
Any copying and distributing the material of Global Metal Trade Portal
without active link is stricly prohibited !
Link to this news:
Japanese exports of cold rolled sheets are set at USD 700 FOB in Asian region
Copy & Paste This Code to your website:
---
Views: 5088 Added: 27-01-2010 Updated: 27-01-2010
Average Visitor Rating:
0.00 (out of 5)
Number of Ratings: 0 Votes
Japanese exports of cold rolled sheets are set at USD 700 FOB in Asian region