Home
>
Peculiarities of scrap market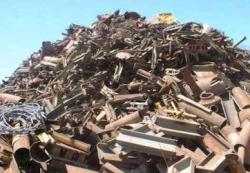 The results of activities in steel producing industry and remarkable increase in scrap demand in December and January have brought considerable uplifts in prices for scrap. The growth of prices for the two months amounts to about €50 per tonne. Thereby, in order to buoy own business positions the buyers were in any event forced to raise their offers. In December those raises constituted about €30 per tonne.
The overall trading efforts were addressed to the selling of stocks from 2009, what gave a positive effect for profitability of both mills with low stock levels and mills already purchasing for the coming month. In addition, it is necessary to point out the tendencies in inflow of scrap types, where industrial scrap inflow was noticed to have healthy movement instead of obsolete scrap collections, which revealed to be weaker. But the types and quantities of obtainable scrap will be defined in coming months.
The investigation of European markets showed the price increase at €20 per tonne in western Europe and about €25 per tonne in southern. Due to this increase in scrap prices and poor sales many producers of long steel products have appeared in strain circumstances with the necessity to choose whether to produce at a loss or stop production altogether.
The foundries have undergone the same weakening of order levels which improved only for part of the industry. Some of the foundries are able to keep their stable positions owing to satisfactory workload and possibility to offer increased prices (by €20 - €25 per tonne). The others are helped by surplus of foundry scrap, occurred in certain regions as a result of weak demand. Moreover, the price for foundry pig-iron has also been rising during the January: Russia were selling its foundry pig-iron at €330 - €340 per tonne and Brazil at just under €400 per tonne. Such growth of European prices is provoked by a heightened demand from China. This country is buying the scrap in stocks, preparing for two weeks celebration of New Year, starting on 4th of February.
According to the experts' research, quite a close attention should be paid to such market participant as Turkey, who has vanished from sight in the second half of January after having made a purchase of 600,000 tonnes of European scrap in the beginning of the month. Among the reasons of the Turkish steel mills behavior should be mentioned the following: high domestic demand in Asia and the US, hard weather conditions all over the world, low level of domestic scrap offers from the Black Sea area. As far as several small producers have even stopped the production and the three largest long steel producers are operating at 60% capacity, the demand from Turkish side is not as strong as it could be. The recovery of Turkish producers' activities is expected in the middle of February, if their politics, aimed at a growth of Turkish prices attractiveness for consumers, turns out well.
Temporary leave of Turkish buyers from the market become a clear evidence of a dependency degree of the European market on Turkish demand, because the export price have suffered an undelayable fell of $5–10. So, the experts in trade circles believe that the Turkish demand can form a considerable part of purchases in Europe due to strengthening of construction steel market, so the interests of this country should be taken into account. Here, a significant factor for continuation of these trends is an additional taxation of Russian scrap by the government what creates many constrictions for imports to Turkey.
Summarizing the above-mentioned it can be stated for sure that the increase in scrap prices reflected in poor profitability for all construction steel producers. Particularly, German producers are very restricted by severe winter conditions, high raw material costs and high energy expenditure. In attempts to overcome the difficulties some mills fulfill the operation at night, when electricity tariffs are lower, and one mill have even stopped production until the end of the month.
On the other hand, stable conditions of steel producers can not be noticed, as far as German coke ovens are operating at full capacity and almost all blast furnaces are set in motion, so the scrap demand is expected to be at the same high level. Nevertheless, there are plenty unclear factors in scrap market which force market participants to feel anxiety and be ready to search for outside ways helping to cope with the problem.
Any copying and distributing the material of Global Metal Trade Portal
without active link is stricly prohibited !
Link to this news:
Peculiarities of scrap market
Copy & Paste This Code to your website:
---
Views: 4912 Added: 14-03-2010 Updated: 14-03-2010
Average Visitor Rating:
0.00 (out of 5)
Number of Ratings: 0 Votes
Peculiarities of scrap market