Secondary bearing steel billet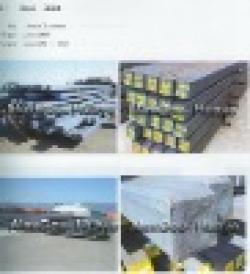 Place of Origin: Japan Grade: SUJ2/ 3 Chemical Composition: Cr
Shape: Square Length: 8000- 12000 mm Standard: JIS
Technique: Hot Rolled Alloy Or Not: Is Alloy Secondary Or Not: Is Secondary
Secondary bearing steel billet from Japanese main mills, 150*150* (8000~12000) mm , 2000MT, Very competitve price.
Dear Sir, Currently, we have 2000Mt secondary bearing steel billets form Janpan main mills. They are in Japan and readly for shipment. The size is 150*150* (8000~12000) mm Grade: SUJ- 2/ 3, which is equal to GCr15. and chemical composite is showed as below: CSiMnPSCr
SUJ20. 95~1. 100. 15~0. 350. 50. 0250. 0251. 30~1. 60
SUJ30. 95~1. 100. 40~0. 700. 90~1. 150. 0250. 0250. 90~1. 20
Such kinds of secondary goods are regularly supplied by end of each month. The price is very competitive. They are not only sold to India and other overseas conutires, but also China domestic markets. If you are interested in these goods, please contact us earlier as they are often sold within 1 week. Best Regards, Alex GouTrading managerTel: 86- 21- 56390780 Tags:
Secondary bearing steel billet
Views: 3941 Added: 20-09-2010 Updated: 20-09-2010
---
Country: China (Mainland)
City: SHANGHAI
Zip: 201901
Company:
Address:
Contact person:
Phone:
Fax:
Mobile:
Please,
login
or get
registered
to contact
the Author via email or personal message!
Related to Secondary bearing steel billet