Selenium 74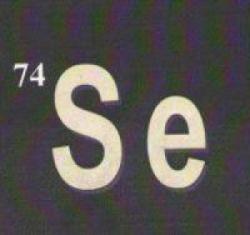 Selenium 74 
abundance 99.95%isotopic purity no less than 99.95%chemical purity no less than 99.98%
the substance is used mainly in biochemical studies as tracer and in production of material for metal crack detection.
?Our company specializes in rare material supplying and trading. products 
that we sell includes Selenium 74, Iridium 192, Osium 187, Samarium 149, 
Rhodium 103, Holmium 165, Cu 63, Cu 65.
We have large stockpile of above mentioned products and we are upstream 
supplier of many resellers as well. We welcome all serious buyers come to 
negotiate with us.
Tags:
Selenium 74
Views: 518 Added: 10-06-2015 Updated: 11-05-2018
---
Country: Singapore
City: singapore
Company:
Address:
Contact person:
Phone:
Fax:
Mobile:
Please,
login
or get
registered
to contact
the Author via email or personal message!
Related to Selenium 74