Sell altib rod, aluminium grain refiner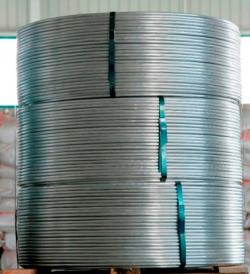 Magnesium ingot (unwrought and unalloyed) (MG:99.90%)

H.S. Code 76012090, Titanium boron aluminium 5/1.0% cut rod 0.5 meter
H.S. Code 76042990, aluminium master alloy alti5%b1% cut rod
alti5b1 coil (aluminium titanium boron wire coil )
alti5b1 coil (aluminium titanium boron coils in rod forms)
alti5b1 coil ti: 4.5-5.5% b: o.8-1.2% (aluminium titanium boron)
titanium boron aluminium master alloy rod 5/1
al-ti-b wire dia-9.5mm aluminium 94% titanium 5% boron 1% wire, widely used in aluminium billet, rod productions, automotive industries.

Aluminum Alloy additives

Mn Additive Mn 75%, 80%
Ti Additive Ti 20%, 30%, 75%, 80%
Iron Additive Fe 75%, 80%
Copper additive Cu 75%, 80%
Chromium additive Cr 75%, 80%
Nickle additive Ni 75%, 80%
Zirconium additive Zr 10%, 20%, 30%
Zinc additive Zn 75%, 80%
Vanadium additive V 10%, 20%, 30%

High purity Magnesium metal ingot, magnesio 99.9%min ( 300g, 7.5KG, T-BAR, Mg butt )
Magnesium alloy ingot, Magnesio Metalico 99.9%min for industria de aluminio, proteccion catodica

Grain refinement is important in the Aluminium casting industry, or the grain refining of aluminum alloys

Grain Modifiers Aluminium master alloys,

Aluminium Boron Titanium alloy, AlTi5B1 sticks/ coils, AlSi 50 waffe H.S. CODE 7605210000

AlTiB 9.5mm dia 0.5-1m length aluminium titanium boron wire

Grain Refiner AlTiB, AlTi5B1, AlTi3B1, AlTi5B0.2 etc.

Physical Shape as follows,
a.9.5mm dia coiled rod
b. cut rod
c. waffle ingot
d. piglet
AlSi 20, 25, 30, 50
AlMn, AlCu etc.
Packaging packed in Pallet Boxes, Shrink-Wrapped or as per request.
Tags:
Sell altib rod, aluminium grain refiner
Views: 783 Added: 04-03-2015 Updated: 21-11-2017
---
Country: China
City: Yulin
Zip: 719300
Company:
Address:
Contact person:
Phone:
Fax:
Mobile:
Please,
login
or get
registered
to contact
the Author via email or personal message!
Related to Sell altib rod, aluminium grain refiner