Sell Galvanized Iron Wire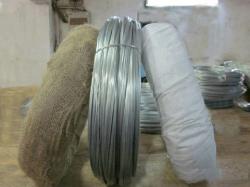 galvanized iron wire can be supplied in the form of coil wire, spool wire or further processed into straightened cut wire or U type Wire. In this manufacturing process the steel wire passes thru an electrolyte bath. Zinc is dissolved into anode solution and the process of electrolysis deposits the zinc onto the cathode; Which in this process is the steel wire.
Tags:
Sell Galvanized Iron Wire
Views: 2067 Added: 24-02-2012 Updated: 24-02-2012
---
Country: China
City: ANPING
Zip: 053600
Company:
Address:
Contact person:
Phone:
Fax:
Mobile:
Please,
login
or get
registered
to contact
the Author via email or personal message!
Related to Sell Galvanized Iron Wire