Home
>
The drop of steel billet prices is beyond the reach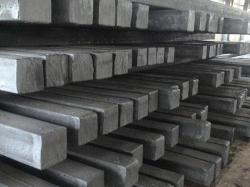 The concern, that appeared in the spotlight last days, is steel billet prices in the Black Sea region. According to the last estimates, their level is maintained due to the growth of prices for such constituent parts of steelmaking industry, as scrap and iron ore. However, a decay of tonnages, what was caused by weak trading during the holidays, is also observed at the market.
It is well-known that in the process of the billet price formation the leading part belongs to iron ore and scrap cost. But the experts believe that today billet price is still too high and the mills are also not able to achieve a desired volume of selling.
Studying the concern in detail, it can be seen that the raise of raw materials prices proceeds from the moment, when steelmakers began to intensify the production six month ago. The gradual recovery of global economy has enabled steelmakers to get more orders, but they were restricted by slow raw materials supply. Such restriction has led to provisional shortages in the supply chain and brought to uplift in spot prices.
Another factor, influencing prices formation, is China's position, which is the biggest importer of iron ore, and this country gets the material on a cost and freight basis at $107.70 per tonne.
So, for the moment Black Sea free-on-board billet was evaluated about $415-$420 per tonne. Although mills offered a price at above $420 a tonne, a major part of deals was stroke up at $410-415 a tonne.
Such large-scale importers and consumers of scrap as the United States and Turkey are also retaining scrap prices in their growth, what do not allow for the billet prices to suffer any decrease.
Any copying and distributing the material of Global Metal Trade Portal
without active link is stricly prohibited !
Link to this news:
The drop of steel billet prices is beyond the reach
Copy & Paste This Code to your website:
---
Views: 5629 Added: 05-03-2010 Updated: 05-03-2010
Average Visitor Rating:
0.00 (out of 5)
Number of Ratings: 0 Votes
The drop of steel billet prices is beyond the reach