Home
>
The exports in China are the biggest in the world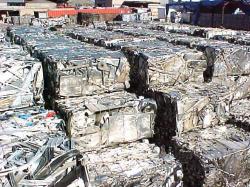 China, moving ahead with a rapid step, is seen to possess leading positions in global market again. Studying the results of world exports in 2009, the experts concluded that China can with certainty be awarded the title of the biggest exporter in the world. It is the first time for the country to run so far ahead when even Germany was left behind.
Despite the forecasts for the exports in December, established at the level of 4% growth, the trade appeared to be much higher. In accordance with the data from China's customs office, the country has been going through permanent deterioration for 13 months, but then it came a great leap equivalent to 17.7% in comparison with the last year. Aluminium and finished steel are also belong to the products exports of which became larger.
Along with the raise of exports Chinese economy have suffered another record, which is an unexpected jump of imports of crude oil and heightened interest in iron ore and copper. After China have intensified the acquisition of raw materials, the average imports of crude oil are also uplifted by 56%, so as the country has sold more than 5m barrels a day in December. These volumes form a figure that is more than a fifth from November. Such growth has resulted in 4% reduction in China's overall trade surplus, although 3% increase was predicted in November.
There are lots of products that undergone a raise of imports also: unwrought copper is upper for more than a quarter from November, copper scrap rose an even 46% higher, soya bean reached a record mark 4.78m tonnes in the month.
In spite of all the prosperous economic activity China is predicted to face a real problem – the necessity to fulfill international obligations in respect of environmental protection. The most important of them are the problems of open-cast copper mining and soya been farming. Moreover, the economic jump is always followed by the increase of raw materials consumption what leads to intensification of fossil fuels burning and rainforests felling.
Strengthening in manufacturing made China to be far-seeing and bought oil contracts in Kuwait, Saudi Arabia and other Middle Eastern countries. This step is supposed to make oil supplies protected. Such countries as the US and Brazil are also keeping an eye on the progress on events and preparing to cope with the growth of soya beans supplies due to a strong domestic demand from the meat industry.
So, the year 2009 is characterized by a resurrection of production sector, since they produced almost half the world's steel in 2009. Partly it is caused by some government stimulus plans, as for example with steel mills that also appeared to undergone the huge progress. Thus, China's economy is to have 9.5% growth in 2010. Such results will considerably exceed those seen the last year. As soon as the US economy is too far from being a healthy one at the moment due to continuing effects of global crisis (i.e. unemployment, recession of manufacturing industries), China is recovering much faster and tending to become the main global trader. Improvement of business activities is considerably encouraged by business leaders of the country.
Any copying and distributing the material of Global Metal Trade Portal
without active link is stricly prohibited !
Link to this news:
The exports in China are the biggest in the world
Copy & Paste This Code to your website:
---
Views: 4765 Added: 19-02-2010 Updated: 19-02-2010
Average Visitor Rating:
0.00 (out of 5)
Number of Ratings: 0 Votes
The exports in China are the biggest in the world