Home
>
Uncertainty in Indian projects was initiated by ArcelorMittal officials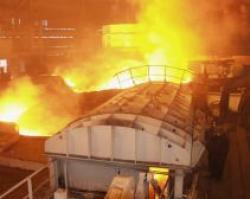 At the moment well-known steel giant ArcelorMittal stepped up the efforts towards the realization of two projects in Jharkhand and Orissa, where it is supposed to base two plants, producing 12 million tones per annum. However, ArcelorMittal officials can't reach a common conclusion in regard to the feasibility of both steel production projects.

Jeannot Krecke, a company Director and Luxembourg Minister, has reported uneasy news that due to excessive delays in taking of prevailing decisions Jharkhand project can loose Rs 50,000-crore. "ArcelorMittal may drop it if there are delays in approvals. That will be a pity. The country will lose investment opportunities," told Krecke. Moreover, according to his words, Orissa project, as well as Jharkhand, has already been in for recession, which amounted to a half form original volume, i.e. only 6-MPTA each.

At the same time, Mr. Sudhir Maheshwari, ArcelorMittal Group Management Board Member, has brought out an unlike opinion, saying the projects won't be reduced in any matter, because they shall be executed gradually, "in phases".

Mr. Mittal himself expressed quite a criticizing opinion about Indian system, that is turned to be absolutely "not prepared" to deal with such considerable investments.

And, following Krecke's words, land acquiring is one of serious problems ArcelorMittal faced. With a great certainty can be stated that the reason is a location of the projects, which Krecke called as "tribal". Altogether, to fulfill above-stated projects the company needs to possess 19,000 acres of land: 11,000 acres in Jharkhand and 8,000 in Orissa. This will result in discontentment of local people, living in those areas. Furthermore, another Rs 30,000-crore project in Karnataka state is under thread of elimination too.

However, Krecke, who has been appointed shareholders' representative on ArcelorMittal's board from January 1, 2010, preferred not give a certain answer, when he was asked whether Indian government has already informed of projects downsizing. "It is a private company and its up to the businessman to communicate to the government", he told.

As for the assistance from the government that is so wished for by the steel maker, Krecke assured the meeting between company chief and Prime Minister Manmohan Singh and Steel Minister Virbhadra Singh has already took place and all the concerns were set out.

"I will also go, giving the message to the government for expediting the projects," said Krecké.

Despite of minor help for the plant in Jharkhand in the form of Karampada iron ore, there is still a great necessity in iron ore mining leases in Orissa.
Any copying and distributing the material of Global Metal Trade Portal
without active link is stricly prohibited !
Link to this news:
Uncertainty in Indian projects was initiated by ArcelorMittal officials
Copy & Paste This Code to your website:
---
Views: 5239 Added: 24-01-2010 Updated: 24-01-2010
Average Visitor Rating:
4.00 (out of 5)
Number of Ratings: 1 Votes
Uncertainty in Indian projects was initiated by ArcelorMittal officials