We sell Remelted Aluminium ingot 96%min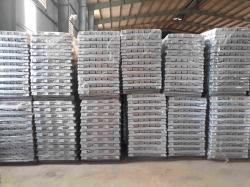 We are manufacture specialized Aluminium products with capacity 1500mt/month. Our products are exporting to India, Korea, China, Taiwan, Malaysia, Thailand and Japan.
We can supply you products such as:
1: Aluminium alloy ADC12
2: Aluminium alloy 3104 series
3: Aluminium alloy 6063 series
4: Aluminium ingot 96%
5: Aluminium tellic scrap
6: Specified aluminium product as customer required.
Tags:
We sell Remelted Aluminium ingot 96%min
Views: 98 Added: 01-02-2018 Updated: 01-02-2018
---
Country: Viet Nam
City: Bac Ninh
Company:
Address:
Contact person:
Phone:
Fax:
Mobile:
Please,
login
or get
registered
to contact
the Author via email or personal message!
Related to We sell Remelted Aluminium ingot 96%min