26% Copper Ore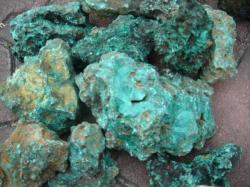 2,500 Mt per month delivered to Port of Cotonou, Benin. Prices will be adjusted according to load testing.
To receive a copy of our soft offer, please send inquiries.
Tags:
26% Copper Ore
Views: 100 Added: 10-07-2018 Updated: 10-07-2018
---
Country: Niger
City: Agadez
Company:
Address:
Contact person:
Phone:
Fax:
Mobile:
Please,
login
or get
registered
to contact
the Author via email or personal message!
Related to 26% Copper Ore