Aluexpo Istanbul 2019, Ankara Turkey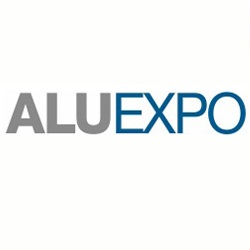 Aluexpo Istanbul 2019, Ankara Turkey
ALUEXPO 2019 – 6th International Aluminium Technology, Machinery and Products Trade Fair
Date: 10-12 October 2019
Venue: Istanbul Expo Center – Istanbul
With a global reputation as one of the biggest aluminium event of 2019, the ALUEXPO trade fair is a high-level gathering place for professionals, deal makers and experts in the aluminium industrie. This unique business and networking platform will open its doors 10-12 October 2019 and showcase all the new aluminium technologies in the metallurgy industry under one roof.
Global Aluminium Industry Meets in One Platform!
This event is accompanied by an extensive conference program "9th Aluminium Symposium" organized by TALSAD-Turkish Aluminium Industrialists Association, UCTEA Chamber of Metallurgical Engineers and TUBITAK Marmara Research Center. ALUEXPO 2019 is an exclusive forum where the leading names of the aluminium industry from home and abroad come together. This exhibition is designed to highlight the present and future scenario of Aluminium Industry, showcasing products and latest technologies.
ALUEXPO 2019 once more offers the chance to enter the growing markets of Turkey and Eurasian Region, which are solidly on their way to becoming prominent centers of the global aluminium sector, to meet new companies and buyers, to present the power of the Turkish aluminium industry effectively, to renew old business connections and to gain detailed information about new products and technologies through the symposium, to both its exhibitors and visitors.
Event Web-site:
Views: 347 Added: 20-04-2019 Updated: 20-04-2019
---
Organizer:

Hannover Messe Ankiros Fuarcilik A.S.
Aluexpo Istanbul 2019, Ankara Turkey
Address:
Ankara
Ankara
Zip:
06210
Contact person: Mehmet Arif Akyüz
Phone: +90 312 439 67 92
Phone2: +90 533 214 39 42
Fax: +90 312 439 67 66
When having questions on Aluexpo Istanbul 2019, Ankara Turkey, please send your inquury!
Aluexpo Istanbul 2019, Ankara Turkey Turkey
Aluexpo Istanbul 2019, Ankara Turkey
Tags:
Aluexpo Istanbul 2019, Ankara Turkey