Aluminium alloy wheels available for supply
Aluminium alloy wheels available for supply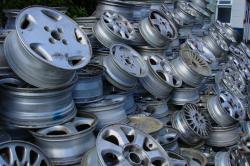 We can supply the aluminium alloy wheels scrap.
If you are interested feel free to contact us for further details.
Send us your request with target price, quantity required and destination.
Tags:
Aluminium alloy wheels available for supply
Views: 96 Added: 27-02-2019 Updated: 27-02-2019
---
Country: India
City: Noida
Company:
Address:
Contact person:
Phone:
Fax:
Mobile:
Please,
login
or get
registered
to contact
the Author via email or personal message!
Related to Aluminium alloy wheels available for supply