Bauxite ore 48% 100,000 mt/m needed CIF/FOB
Bauxite ore 48% 100,000 mt/m needed CIF/FOB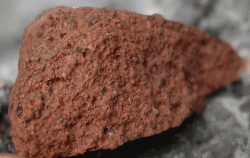 We need Bauxite ore.
Specifications :
Al203 - greater than 48 % Trihydrate only.
SiO2 - greater than 5%.
Reactive Silica R.SiO2 - 2 to 2.3%.
After refining Aluminum should be greater than 41%.

Quantity Required : 100,000 MT per month

Shipping Term : CIF or FOB

Destination Port : Vizag, India
If you have the product available please advise the specification analysis of the Bauxite and quantity possible per month to supply.
Tags:
Bauxite ore 48% 100,000 mt/m needed CIF/FOB
Views: 197 Added: 20-04-2019 Updated: 20-04-2019
---
Country: United States
City: Сheboygan
Zip: 49721
Company:
Address:
Contact person:
Phone:
Fax:
Mobile:
Please,
login
or get
registered
to contact
the Author via email or personal message!
Related to Bauxite ore 48% 100,000 mt/m needed CIF/FOB