Coltan ore type A Ta34,6%, Nb22,1% 100t
Coltan ore type A Ta34,6%, Nb22,1% 100t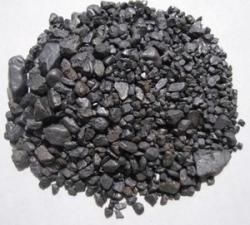 OFFER OF COLTAN TYPE A
There is availability for the sale of the following product:
The offer is a volume of 100 or more tons of COLTAN type A ready to deliver, to agree monthly deliveries, with contract possibilities not less than one year and with extensions of common agreement on the amount and date agreed between buyer and seller, prior written presentation of the purchase intention by the Buyer.
PRODUCT: Coltan Type A.
ORIGIN: Colombia, South America.
DELIVERY POINT: Ports of Santa Marta, Cartagena and Barranquilla.
VALUE OF SALE (CIF): USD $ 90.000 per Tn.
INSPECTION: Pistol by the buyer.
PERCENTAGE TANTALITE (Ta2O5): 34,6%.
NIOBIO (Nb2O5): 22,1 %. (Technical Data Sheet attached).
PACKAGING FORM: Plastic or Metal Drum 50K.
DELIVERY FORM: Homogenized.
FORM OF PAYMENT: CASH at the time of sale or Bank Transfer according to the agreement contract.
THE DOCUMENTS OF LEGALIZATION OF THE MATERIAL THAT ARE DELIVERED ARE:
- Certificate of origin.
- Payments of royalties.
- Exploitation Rucom.
- Marketing Rucom.
- Sales Invoice.
- Environmental License Documentation (if required).
Tags:
Coltan ore type A Ta34,6%, Nb22,1% 100t
Views: 104 Added: 21-05-2019 Updated: 21-05-2019
---
Country: Colombia
City: Bucaramanga
Company:
Address:
Contact person:
Phone:
Fax:
Mobile:
Please,
login
or get
registered
to contact
the Author via email or personal message!
Related to Coltan ore type A Ta34,6%, Nb22,1% 100t