Copper cathode 99,99% up to 5,000 mt a m C&F
Copper cathode 99,99% up to 5,000 mt a m C&F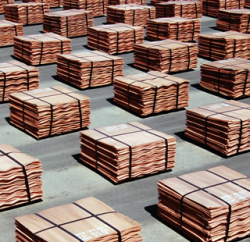 We have Copper Cathodes (99,99%) from CONGO RDC or ZAMBIA available in UGANDA /TANZANIA and can supply up to 5,000 MT per month for 12 months Contract at 3500$/MT C&F. Buyer need to travel and signed the Contract face to face with Seller and the payment will be 30% minimum of the first shipment after contract signed and inspection by buyer and the Shipment will be doing to him immediately at his presence or his representative presence and the balance will be paid against complete Shipping Documents after shipment.
Seller will also showed all past performance Documents with Certificate of Ownership & Alfred Knight Analysis Certificate to buyer at the meeting face to face in UGANDA or TANZANIA before that the Contract will be signed.
Tags:
Copper cathode 99,99% up to 5,000 mt a m C&F
Views: 116 Added: 03-04-2019 Updated: 03-04-2019
---
Country: United States
City: Carthage
Zip: 39051
Company:
Address:
Contact person:
Phone:
Fax:
Mobile:
Please,
login
or get
registered
to contact
the Author via email or personal message!
Related to Copper cathode 99,99% up to 5,000 mt a m C&F