Copper Millberry Scrap with 99.9% Purity
Copper Millberry Scrap with 99.9% Purity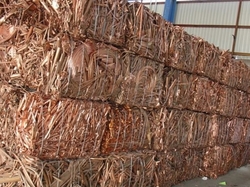 We are interested in selling Copper Millberry Scrap with 99.9% purity at competitive scrap price.
Specification: 99.9% Millberry Copper Scrap.
ISRI Code Copper No.1 - Millberry, Berry and Barley Mixed. Grade 1 copper scrap not mixed with specification C11000. Electrolytic tough / pitch Berry Copper (ETP) Content 99.90%. Scrap copper of 99.90% purity Chemical
Composition: Copper-99.90% (Min.)
Lead-0.005% (Max.)
Bismuth-0.001% (Max.)
Total impurities-0.03% (Max.) Excluding Ag & Oxygen Standard Conforming to -( C11000 (ETP) Content 99.90 %)
Supply Quantity: 500 MT
Packing: 20 ft Container
Payment Terms: T/T Scrap Price
Term: CIF
Interested Copper Millberry Scrap buyers, please communicate with our team members with any questions or concerns.
Tags:
Copper Millberry Scrap with 99.9% Purity
Views: 68 Added: 29-08-2019 Updated: 29-08-2019
---
Country: Cameroon
City: DOUALA
Zip: 237
Company:
Address:
Contact person:
Phone:
Fax:
Mobile:
Please,
login
or get
registered
to contact
the Author via email or personal message!
Related to Copper Millberry Scrap with 99.9% Purity
Additional photos
for
Copper Millberry Scrap with 99.9% Purity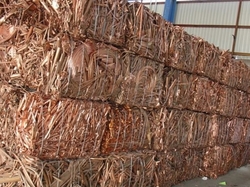 copper