Copper Wire Scrap 500 mt/m CIF needed
Copper Wire Scrap 500 mt/m CIF needed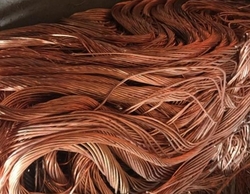 I need to buy Copper wire scrap 500 mt trial and 5-10,000 mt a month CIF Shanghai, China; and 5,000 mt trial and 50-100,000 mt a month ASWP. Both orders are Urgent.

INSPECTION: SGS at Seller's Cost. (Option for Physical Inspection).

Payment term 100% Irrevocable, non transferable LC, payable at destination after SGS or similar report.
Performance Bond 2%.
Tags:
Copper Wire Scrap 500 mt/m CIF needed
Views: 56 Added: 09-06-2019 Updated: 09-06-2019
---
Country: India
City: Chennai
Zip: 600041
Company:
Address:
Contact person:
Phone:
Fax:
Mobile:
Please,
login
or get
registered
to contact
the Author via email or personal message!
Related to Copper Wire Scrap 500 mt/m CIF needed