F46 white fused alumina/corundum white
F46 white fused alumina/corundum white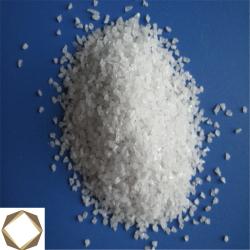 White Fused Alumina/white aluminum oxide is manufactured from Alumina powder by crystal electro-fusion process at high temperature of over 2000C. Its hardness is a little higher and toughness is a little lower than brown corundum.
Tags:
F46 white fused alumina/corundum white
Views: 50 Added: 10-06-2019 Updated: 10-06-2019
---
Country: China
City: Zhengzhou
Company:
Address:
Contact person:
Phone:
Fax:
Mobile:
Please,
login
or get
registered
to contact
the Author via email or personal message!
Related to F46 white fused alumina/corundum white