High grade Manganese Ore (50% - 60%)
High grade Manganese Ore (50% - 60%)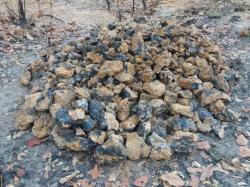 We are looking for a buyer who can work long term with us. Our Manganese ore grade is between 50 and 60%. Shipping methods and arrangements will be disucussed and agreed upon.
Tags:
High grade Manganese Ore (50% - 60%)
Views: 87 Added: 19-08-2019 Updated: 19-08-2019
---
Country: South Africa
City: Pretoria
Zip: 0028
Company:
Address:
Contact person:
Phone:
Fax:
Mobile:
Please,
login
or get
registered
to contact
the Author via email or personal message!
Related to High grade Manganese Ore (50% - 60%)