High quality Oil Bitumen available
High quality Oil Bitumen available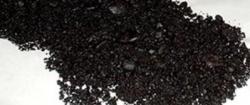 General uses of Bitumen
For civil engineering works:
Production of asphalt for roads.
Constructions of roads, runways and platforms.
Water proofing to prevent water seepage.
Mastic floorings for factories.
Canal lining to prevent erosion.
Dump-proof courses for masonry.
Tank foundation
Basic types/grades:
BITUMEN 30/40
BITUMEN 40/50
BITUMEN 50/70
BITUMEN 50/100
BITUMEN 60/70
BITUMEN 70/90
BITUMEN 70/100
BITUMEN 80/100
BITUMEN 85/100
BITUMEN 90/130
BITUMEN 100/120
BITUMEN AC-2,5, AC-5, AC-10
BITUMEN AC-20, AC-30, AC-40
BITUMEN MC-30, MC-70, RC-70
BITUMEN VG-20, VG-30, VG-40
BITUMEN AR-1000, AR-2000, AR-4000
BITUMEN AR-8000, AR-16.000
Specifications of Oil Bitumen (like grade needed by your buyer)
will be given upon received your credible purchase request in the form LOI/ICPO docs.
CIF deliveries to sea port upon buyer wish.
Trial delivery upon the agreed payment terms.
Samples delivery for testing material in buyer lab.

Packing:
Bulk tanker vessels 8.000 MT.
Drums 150/180/200 Kg.
Jumbo bags 1000 Kg.
Poly bags 32 Kg.
Tanks 20 MT.
Purchase price:
1.000 MT monthly market price.
8.000 MT monthly market price Less 5%.
Tags:
High quality Oil Bitumen available
Views: 64 Added: 04-07-2019 Updated: 04-07-2019
---
Country: Slovakia (Slovak Republic)
City: Ljubljana
Company:
Address:
Contact person:
Phone:
Fax:
Mobile:
Please,
login
or get
registered
to contact
the Author via email or personal message!
Related to High quality Oil Bitumen available