Hms 1/2 and Used rails for sale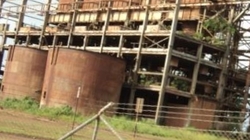 We have metals scraps HMS 1/2 for sale to any safe world destination. Proof of product(past BL, Inspection document) and product photos will be sent to the end buyer directly after we receive your LOI. Yard visit is also accepted by us. Interested Buyer should contact us directly so the we can send to you our full detail offer; specifying our Terms and conditions and product details.
Tags:
Hms 1/2 and Used rails for sale
Views: 2071 Added: 09-12-2012 Updated: 09-12-2012
---
Country: Liberia
City: monrovia
Company:
Address:
Contact person:
Phone:
Fax:
Mobile:
Please,
login
or get
registered
to contact
the Author via email or personal message!
Related to Hms 1/2 and Used rails for sale