HMS 1/2, Used rail and copper wire scraps, 500,000mt per mo, CIF
We supply used Rail or HMS 1/2 with quantity 1,000,000MT on spot purchase. Or contract basis up to 500,000mt per month for years from Europe and elsewhere.

Price $260 per ton CIF
Copper Wire Scraps $4400/MT
Zinc, Copper Ore, Steel, Copper Ignot etc
Others: we need investors for crude oil project, Stone Quarry. We have Sugar Icumsa 45, Cashew, Military Amunition, Gold, etc.
Send me message if you are interested.
Tags:
HMS 1/2, Used rail and copper wire scraps, 500,000mt per mo, CIF
Views: 152 Added: 29-06-2018 Updated: 23-10-2018
---
Country: Ghana
City: ACCRA
Zip: 00233
Company:
Address:
Contact person:
Phone:
Fax:
Mobile:
Please,
login
or get
registered
to contact
the Author via email or personal message!
Related to HMS 1/2, Used rail and copper wire scraps, 500,000mt per mo, CIF
Additional photos
for
HMS 1/2, Used rail and copper wire scraps, 500,000mt per mo, CIF

USED RAIL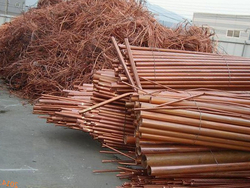 COPPER WIRE SCRAPS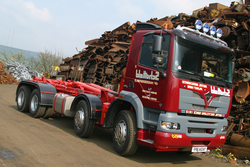 HMS 1/2