Interested in Copper wire 50,000 mt/m CIF
Interested in Copper wire 50,000 mt/m CIF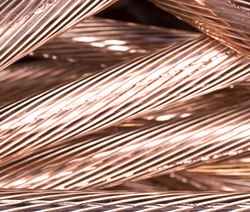 Intention to purchase
Copper Wire Scrap (millberry)
50.000MT per month, contract 50,000 MT x 12 months
REQUIRES
Target price:
Copper Wire Scrap (millberry) CIF Abu Dabi port 4000 USD
Payment: Irrevocable, Confirmed and Transferable L/C at sight Please send us your SCO/FCO to proceed with further action.
Please review my LOI and get back in touch with me.
Tags:
Interested in Copper wire 50,000 mt/m CIF
Views: 63 Added: 22-05-2019 Updated: 22-05-2019
---
Country: United States
City: Beltsville
Zip: 20705
Company:
Address:
Contact person:
Phone:
Fax:
Mobile:
Please,
login
or get
registered
to contact
the Author via email or personal message!
Related to Interested in Copper wire 50,000 mt/m CIF