Lead ore for vehicle battery production
Lead ore for vehicle battery production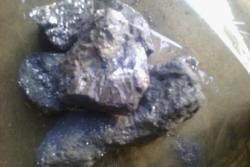 We offer lead ore for all the vehicle battery production, explosive device productions. Our lead ore has concentration rate of 60% and above. We package our lead ore in sack bags.
Tags:
Lead ore for vehicle battery production
Views: 336 Added: 02-02-2017 Updated: 02-02-2017
---
Country: Nigeria
City: ojo
Zip: 10011
Company:
Address:
Contact person:
Phone:
Fax:
Mobile:
Please,
login
or get
registered
to contact
the Author via email or personal message!
Related to Lead ore for vehicle battery production