Lite, ferro sulphide, FeS2, iron sulphur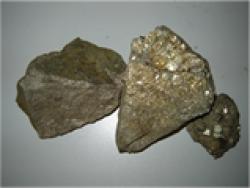 We are the leading company in China for the Pyrite export, who has the shares in the Chinese best Pyrite mountains and has been exporting the Pyrite for about 20 years. Now we export the high quality (S:44-49%) Iron Pyrite of 1000 tons and the common quality (S:35% min) Iron Pyrite of 3000 tons every month. Our annual output of the Iron Pyrite is 1,500,000 tons for the market both home and abroad. Below for your ref is some info of our high quality pyrite, as per which we usually export to Japan, some EU countries and USA:
Pyrite
S: 44-49%
Fe: 42-44%
SiO2: 1-3%
Size: in lumps (0-5, 3-10, 5-15, 10-30, 20-80mm...) and in fine powder (100, 200, 320, 400mesh...)
Hope to establish the cooperation with you. Any question, pls contact me.
Tags:
Lite, ferro sulphide, FeS2, iron sulphur
Views: 7088 Added: 29-03-2011 Updated: 29-03-2011
---
Country: China
City: hefei
Zip: 230061
Company:
Address:
Contact person:
Phone:
Fax:
Mobile:
Please,
login
or get
registered
to contact
the Author via email or personal message!
Related to Lite, ferro sulphide, FeS2, iron sulphur