Looking for copper scrap wire 99,99% CIF/FOB
Looking for copper scrap wire 99,99% CIF/FOB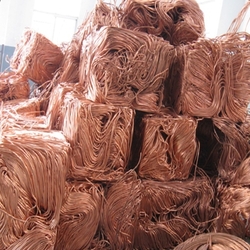 We are looking for Copper wire scrap.
Please send us your FCO as follows:
Price CIF Dubai Ports and ASWP
Price FOB
Payment Terms
Trial (Minmum Quantities)
Spot
Specifications (copper scrap wire millberry (99.99% Purity)
Origin
Minmum monthly orders
Maximum monthly orders

The FCO should be on end Seller's company letterhead and have it addressed to BALHAF YEMEN COMPANY, with complete identification of Principal Seller, stamped, signed and sealed.
Attention: Mr. Arif Al-Aariqi - General Director and Mr. Galal Basahl - Commercial Manager.

It would be highly appreciated if you could provide support documents along with the FCO.
Tags:
Looking for copper scrap wire 99,99% CIF/FOB
Views: 65 Added: 01-06-2019 Updated: 01-06-2019
---
Country: Yemen
City: Aden
Company:
Address:
Contact person:
Phone:
Fax:
Mobile:
Please,
login
or get
registered
to contact
the Author via email or personal message!
Related to Looking for copper scrap wire 99,99% CIF/FOB