Looking for Insulated Copper wire scrap
Looking for Insulated Copper wire scrap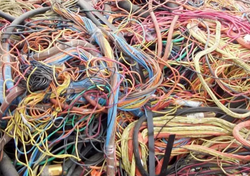 I'm looking for Insulated copper wire scrap and Millberry copper too. If you have the kind of material that I need, please let me know.
Tags:
Looking for Insulated Copper wire scrap
Views: 85 Added: 01-06-2019 Updated: 01-06-2019
---
Country: Chile
City: Rancagua
Company:
Address:
Contact person:
Phone:
Fax:
Mobile:
Please,
login
or get
registered
to contact
the Author via email or personal message!
Related to Looking for Insulated Copper wire scrap