Need 5000MT Used rails FOB
Need 5000MT Used rails FOB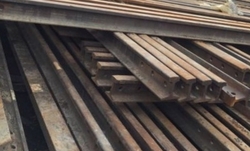 Our company received a buying order for 5,000 mt of used rails on FOB terms per month. Please share your best quote if you can supply the quantity needed.
Tags:
Need 5000MT Used rails FOB
Views: 45 Added: 16-09-2019 Updated: 16-09-2019
---
Country: Cote D'Ivoire
City: Abidjan
Company:
Address:
Contact person:
Phone:
Fax:
Mobile:
Please,
login
or get
registered
to contact
the Author via email or personal message!
Related to Need 5000MT Used rails FOB