Offer to supply gold dust 22kt / 93% purity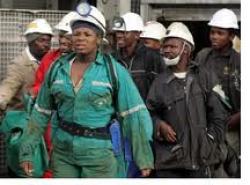 We are Government licensed Gold miners.We mine and supply gold dust,gold,Gold Scrap,Gold nuggets and other precious metals from Mali.We can export Gold dust to anywhere in the world because we transit our goods with Government transit agency.

We have for sell 630kg.
Commoduty : Gold dust Au°
Quantity : 630 kg
Quality : 22 KT
Purity : 93 % +
Terms : CIF /FOB(Negotiable)
Delivery :Air Freight
Price : Negotiable based on terms CIF or FOB

Important : We're interested on joint mining and gold refining CONTRACT.
Contact us immediately for details and FCO.
Metal Broker Metal Buyer Metal Seller Metal Trader
Tags:
Offer to supply gold dust 22kt / 93% purity
Views: 4468 Added: 09-04-2011 Updated: 09-04-2011
---
Country: Mali
City: Kayes
Zip: 00223
Company:
Address:
Contact person:
Phone:
Fax:
Mobile:
Please,
login
or get
registered
to contact
the Author via email or personal message!
Related to Offer to supply gold dust 22kt / 93% purity