Offering 500 tons of pig iron 2,8-3,2%
Offering 500 tons of pig iron 2,8-3,2%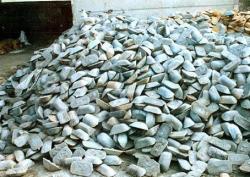 We are offering our clients with a qualitative range of Pig Iron (Foundry Grade). These are procured from reputed manufacturers in India and exported to different countries across the globe. Our range is in accordance with the prevailing international quality standards. We offer these in the below mentioned specifications of Pig Iron Foundry Grade and also customize them as per the clients requirements. Best offer for Foundry Pig Iron 2,8-3,2% Si, 500 tons: $40,000 Dollars. We can deliver it to you on CIF and we have the product on regular basis.
Pig Iron (Foundry Grade)
C: 3.8-4.2%
Si: 2-2.5%
Mn: 0.4-0.8%
P: 0.12% max
S: 0.06% maxBelow 12 Kg
Loose. Origin - Cameroon.
Tags:
Offering 500 tons of pig iron 2,8-3,2%
Views: 85 Added: 24-05-2019 Updated: 24-05-2019
---
Country: United States
City: Shavano Ct, San Antonio
Zip: 78230
Company:
Address:
Contact person:
Phone:
Fax:
Mobile:
Please,
login
or get
registered
to contact
the Author via email or personal message!
Related to Offering 500 tons of pig iron 2,8-3,2%