Polysilicon,High grade Silicon wafer,Silicon ingot,Silicon plate
Polysilicon,High grade Silicon wafer,Silicon ingot,Silicon plate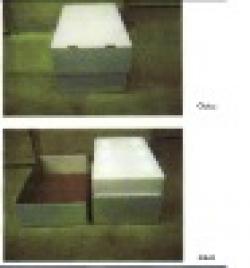 Place of Origin: Japan Brand Name: Most main manufacture
This is ace- semicon in Japan.
We can provide polisilicon, high grade Silicon wafer, ingot. (most main manufacture in Japan)
1. Silicon ingot : P- type, 3 - 6 ohm. (Detail specification will be available after contact)
2. Country of origin : Japan (most main munufacture)
3. Available monthly quantities : 100ton/ month
4. F. O. B. Japan
5. Price : - > negotiable (please contact me)
6. Payment terms should be 100% TT after inspection. Tags:
Polysilicon,High grade Silicon wafer,Silicon ingot,Silicon plate
Views: 613 Added: 01-08-2008 Updated: 01-08-2008
---
Country: Japan
City: Tokyo
Zip: 140-0014
Company:
Address:
Contact person:
Phone:
Fax:
Mobile:
Please,
login
or get
registered
to contact
the Author via email or personal message!
Related to Polysilicon,High grade Silicon wafer,Silicon ingot,Silicon plate