Rotary coating machine application, features, working principle: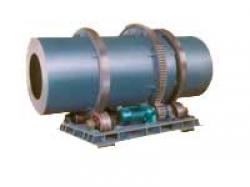 Rotary coating machine application & features:

The whole fertilizer coating machine can divid to the following five parts: supporting part, driving part, big gear ring, rotary belt, machine body part; Rotary coating machine the whole equipment composed by spiral conveyor, mixing tank, oil pump, main machine, etc. Fertilizer rotary coating machine used for powder injection or liquid coating process. Can effective prevent compound fertilizer agglomeration.

Inner main machine, adopt polypropylene or acid-resistant stainless steel liner. The rotary drum coating machine according process requires, make special design on inner structure, it's a kind effective compoound fertilizer special equipment.

Rotary coating machine working principle:

Fertilizer coating machine main motor drive belt and belt pulley, through reductor drive to main shaft, through gearwheel(working at the opposite position) and fixed on the machine body big gear ring mesh each other which installed on the main shaft. Materail from fertilizer rotary drum coating machine feeding port input through inner cylinder draft blower(match the machine) suction making inner cylinder air flow faster.
Tags:
Rotary coating machine application, features, working principle:
Views: 524 Added: 14-07-2015 Updated: 14-07-2015
---
Country: China
City: Zhengzhou
Zip: 450000
Company:
Address:
Contact person:
Phone:
Fax:
Mobile:
Please,
login
or get
registered
to contact
the Author via email or personal message!
Related to Rotary coating machine application, features, working principle: