SABIC Steel TMT Bar in bulk for sale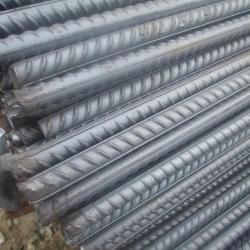 We can offer the fllowing products for sale:
Commodity: Hadeed Sabic Steel Rebar
Quantity: 1,000,000 MT (one Million Metric Ton)
Mode of Payment: LC (Letter of Credit)
Grade: ASTM 615 Grade 60, Free from Rust Bend Full Length
Price: Negotiable.
Manufacturing: Production of 2017-2018 (all new batch production)
Sizes: 8mm to 32 mm
Shipment: Steel rebars will be shipped in bulk, each shipment 35,000 to 40,000 MT. In cannot be loaded in containers. Length of steel rebars is 12 meters.


Tags:
SABIC Steel TMT Bar in bulk for sale
Views: 142 Added: 13-05-2018 Updated: 13-05-2018
---
Country: Saudi Arabia
City: Jeddah
Company:
Address:
Contact person:
Phone:
Fax:
Mobile:
Please,
login
or get
registered
to contact
the Author via email or personal message!
Related to SABIC Steel TMT Bar in bulk for sale