We found 3 matching listings. by query:
scrap metal buyers
You're watching 1 of 3 Save search
Offer: scrap metal buyers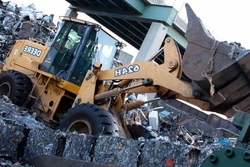 H&C Metals is a scrap metal recycling facility based in Newark NJ, serving the Tri-State area. We are scrap metal bu..

Looking for Serious Scrap Metal Buyers
Our company is called Scrap Metal Suppliers and we have two yards, one in England and one in Ireland, with scrap metal S..


9-11 November 2010 Some of the conference themes include: Global & Regional demand outlook for scrap metal..
Inquiry - scrap metal buyers
Suggestions scrap metal buyers
You can add your listing for the visitors who search: scrap metal buyers