Sell Aluminium Ingots 50,000 mt/m LME -10%
Sell Aluminium Ingots 50,000 mt/m LME -10%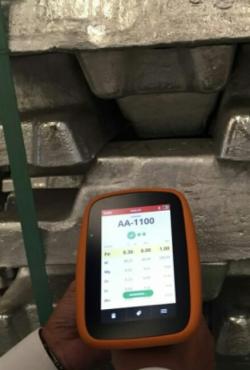 I Sell Aluminium ingots A7 ( 99.70%) as per following:

Origin: Russia
Quanty: offer 50,000 mt per month.
Price: LME less 10%
2% performance bond after exchange of SPA before LC.
Payment terms
Non transferable LC payable at offloading at port of destination.
If interested send formal LOI with full bank details(ICPO).
Tags:
Sell Aluminium Ingots 50,000 mt/m LME -10%
Views: 139 Added: 05-05-2019 Updated: 05-05-2019
---
Country: Indonesia
City: Jakarta
Company:
Address:
Contact person:
Phone:
Fax:
Mobile:
Please,
login
or get
registered
to contact
the Author via email or personal message!
Related to Sell Aluminium Ingots 50,000 mt/m LME -10%