Sell Iron tablets, Fe75
Sell Iron tablets, Fe75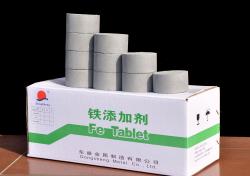 We are the biggest Aluminium alloy additives manufacturer, which have 3 plants in China established in 1995.
Our pop selling products list:
Manganese additive Mn :75%,80%,85%,90%
Iron additive Fe :75%,80%,85%,90%
Titanium additive Ti : 75%,80%,85%
Chromium additive Cr :75%,80%,85%
Nickel additive Ni : 75%,80%,85%
Copper additive Cu : 75%,80%
Fast melting Silicon additive Si : 95%
Remark: Other weight and packaging can be produced on customers demand.
The best price and quality you can trust, if any interest please let me know.
Tags:
Sell Iron tablets, Fe75
Views: 130 Added: 30-11-2018 Updated: 30-11-2018
---
Country: China
City: Harbin
Company:
Address:
Contact person:
Phone:
Fax:
Mobile:
Please,
login
or get
registered
to contact
the Author via email or personal message!
Related to Sell Iron tablets, Fe75