Sell stainless steel SUS630 , good quanlity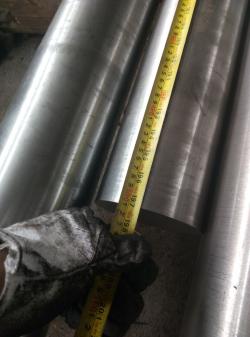 Stainless steel SUS630 is a precipitated stainless steel to achieve excellent mechanical properties. Inox SUS630 achieves strength and hardness after heat treatment.
Application: Stainless steel SUS630 is suitable for production of components that need high hardness and easy machining, less deformation. This type is usually used for applications such as manufacturing long shafts that do not require re-alignment after heat treatment.
We are able to supply goods according to the special size according to the requirements of the customer, Supply Bulk. Support simple and effective international purchasing and selling procedures.
Main specifications: round bar, plate, plat bar, (heat treatment can increase the hardness of the product)
Besides SUS630 stainless steel, our company also supply some other kinds of stainless steel such as SUS304 / 304 / 0Cr18Ni9, SUS304L / 304L / 00Cr17Ni14Mo2, SUS316L / 316L / 00Cr17Ni14Mo2, SUS310 / 310, SUS321 / 321, SUS201 / 201, SUS203 / 203.
Tags:
Sell stainless steel SUS630 , good quanlity
Views: 56 Added: 11-07-2018 Updated: 11-07-2018
---
Country: China
City: Changshu
Company:
Address:
Contact person:
Phone:
Fax:
Mobile:
Please,
login
or get
registered
to contact
the Author via email or personal message!
Related to Sell stainless steel SUS630 , good quanlity