Silico Manganese Fines (Imported)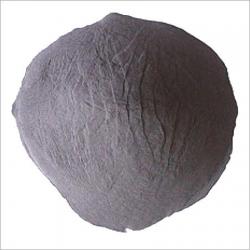 With our immense domain expertise, we are offering Silico Manganese that is processed under the guidance of skilled professionals in compliance with international standards. It is used as a de-oxidant agent in steel & foundries and is acknowledged for purity, corrosion resistance reliability, and cost-effectiveness.
We have our own manufacturing unit of Silico Manganese (SiMn), in Nagpur.
with the help of our immense expertise in the domain we deal in, we are offering to our customers this range of Silico Manganese/High Carbon Ferro Manganese.  

Specification:
Mn-60%
Si-15%
C-2.0%
P-0. 05%
Size-0-3mm
Tags:
Silico Manganese Fines (Imported)
Views: 1844 Added: 07-01-2013 Updated: 09-12-2013
---
Country: India
City: Nagpur
Zip: 440015
Company:
Address:
Contact person:
Phone:
Fax:
Mobile:
Please,
login
or get
registered
to contact
the Author via email or personal message!
Related to Silico Manganese Fines (Imported)