Tantalite ore in stock
Tantalite ore in stock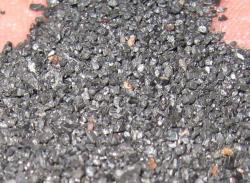 We are a corporation located in Dar es Salaam - Tanzania. From our mining corporation we sell coltan containing tantalite above 30 percent of tantalum dioxide. We supply Columbite-tantalite (Coltan) with minimum levels of 30% of Tantalum to an average of 40% concentration of tantalum dioxide. Plants that give preference to refined coltan coltan which is above 33% Ta2O5. 500kg minimum order.
Tags:
Tantalite ore in stock
Views: 23 Added: 12-09-2019 Updated: 12-09-2019
---
Country: Tanzania
City: Dar es Salaam
Zip: 00255
Company:
Address:
Contact person:
Phone:
Fax:
Mobile:
Please,
login
or get
registered
to contact
the Author via email or personal message!
Related to Tantalite ore in stock