Used Rail, 30,000MT a month, FOB or CIF, SGS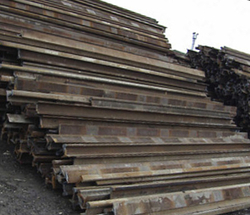 We have scrap rail...30k x 12 CIP USD320/MT
Send us your LOI with the following info:
1. Commodity Sought? - used rails
(We will provide a "SPOT" only in the instance that the Seller and his Mandate feels a "SPOT" is appropriate under certain conditions.)
2. Quantity Needed?
3. Contract Duration?
4. Target Price?
5. FOB or CIF?
7. Any Restrictions: (Ie: Country or Port) Any oddities in your request?
8. Person Requesting Quote/Commodity:
9. The CIF Seller procedure: seller ships CIF with mutually agreeable BANK INSTRUMENT. No Deposits! Buyer will respond to Seller/Owner FCO or SCO. FOB buyer procedure, inspection and Certification at Port of Delivery!!
We Request normal DD info.
Afteryour LOI/ICPO we perform our Due Diligence, we offer you a website to verify our past sales, photo's contracts, and terms.
Used rails, FOB or CIF, payment by bank, inspection at port of delivery
Tags:
Used Rail, 30,000MT a month, FOB or CIF, SGS
Views: 290 Added: 23-06-2018 Updated: 23-06-2018
---
Country: United States
City: Oswego
Zip: 13126
When having questions on Used Rail, 30,000MT a month, FOB or CIF, SGS, please send your inquury!
Company Name: McKinnon Contracting LLC
Address: 274 Cemetery Road
Contact person: Charles McKinnon
Mobile 1: +13153429617

Related to Used Rail, 30,000MT a month, FOB or CIF, SGS