Willing to sell Coltan
Willing to sell Coltan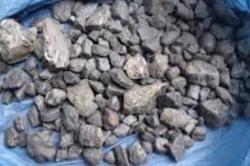 СOMMODITY : Tantalite
FORM : Black Stone
We have fine quality coltan ore for sale. We sell high-grade tantalum coltan ore (38-40% Ta205).
Chemical Analysis in % of one our last order:
PURITY : Ta205........40.22%
Nb205...... 22.64%
Th02.........0.041%
U30...........0.103
Moisture 0.073%;
QUANTITY : 20 Mt
Price $100.00 =5000 Kilograms
TERM : SBLC, One (1) year, with mutual agreeable contract extensions, with regular shipments/ Purchase/ deliveries/ accounts settlements.
PACKING DETAILS : To be packed in metallic drums.
PRODUCT HISTORY : NO claims and Non-criminal origin.
ORIGIN : Democratic Republic of Congo, (DRC)
Tags:
Willing to sell Coltan
Views: 30 Added: 10-09-2019 Updated: 10-09-2019
---
Country: Congo
City: Kinshasa
Company:
Address:
Contact person:
Phone:
Fax:
Mobile:
Please,
login
or get
registered
to contact
the Author via email or personal message!
Related to Willing to sell Coltan