Wire rods and rebar in coils are of interest
Wire rods and rebar in coils are of interest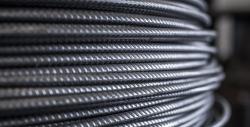 We are looking for Wire rods and rebar in coils, please give me latest price with payment terms. I also like to know chemical composition.
Tags:
Wire rods and rebar in coils are of interest
Views: 76 Added: 20-04-2019 Updated: 20-04-2019
---
Country: United States
City: Atlanta
Zip: 30281
Company:
Address:
Contact person:
Phone:
Fax:
Mobile:
Please,
login
or get
registered
to contact
the Author via email or personal message!
Related to Wire rods and rebar in coils are of interest